A Step-by-Step Guide to Transfer BNB from Binance to Trust Wallet
The Binance ecosystem stands as one of the most rapidly expanding domains in the world of cryptocurrencies, hosting a myriad of tokens and assets deployed daily on the BNB Smart Chain by developers.
Much like the Ethereum blockchain, which necessitates the use of Ether (ETH) to trade assets within its ecosystem, the Binance Smart Chain operates similarly but employs Binance Coin (BNB) as its native currency.
If your aim is to acquire tokens or assets on the Binance Smart Chain via decentralized exchanges like PancakeSwap, you'll need BNB. One of the most cost-effective methods for acquiring BNB, especially when circumventing higher fiat currency conversion fees, is to purchase it directly on Binance and subsequently transfer the coins to your other crypto wallets, such as Trust Wallet.
In this article, we'll guide you through the process of transferring BNB from your Binance account to your Trust Wallet with minimal transaction fees.
Step 1: Launch Your Trust Wallet and Access BNB (BNB)
Begin by opening your Trust Wallet app and selecting the BNB (BNB) option.
Step 2: Copy Your Trust Wallet BNB Address
Within Trust Wallet, tap the "Copy" button to swiftly copy your unique BNB address to your device's clipboard.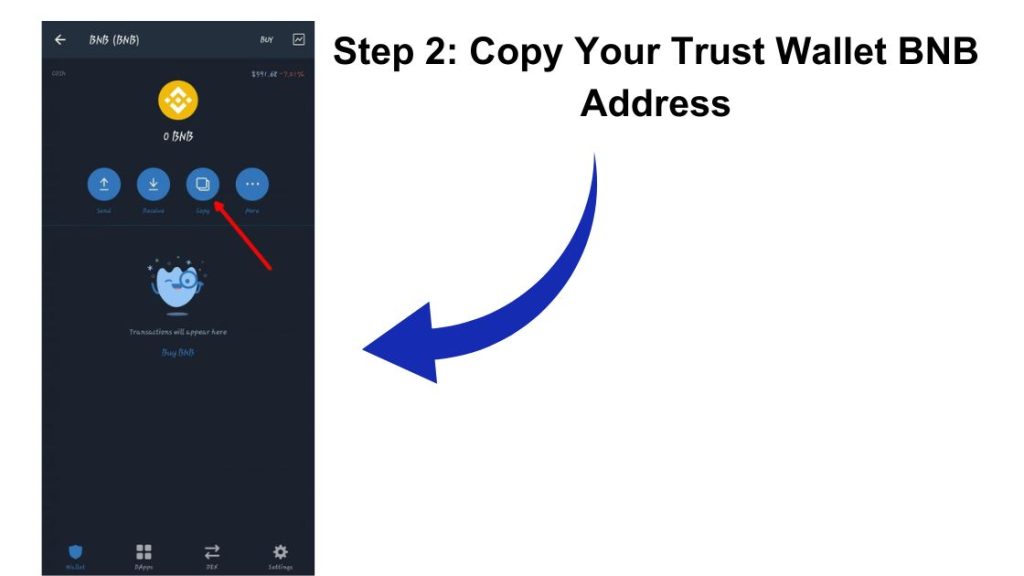 Step 3: Access Your Binance Account and Navigate to the Wallet Tab
Log in to your Binance account and go to the "Wallet" tab.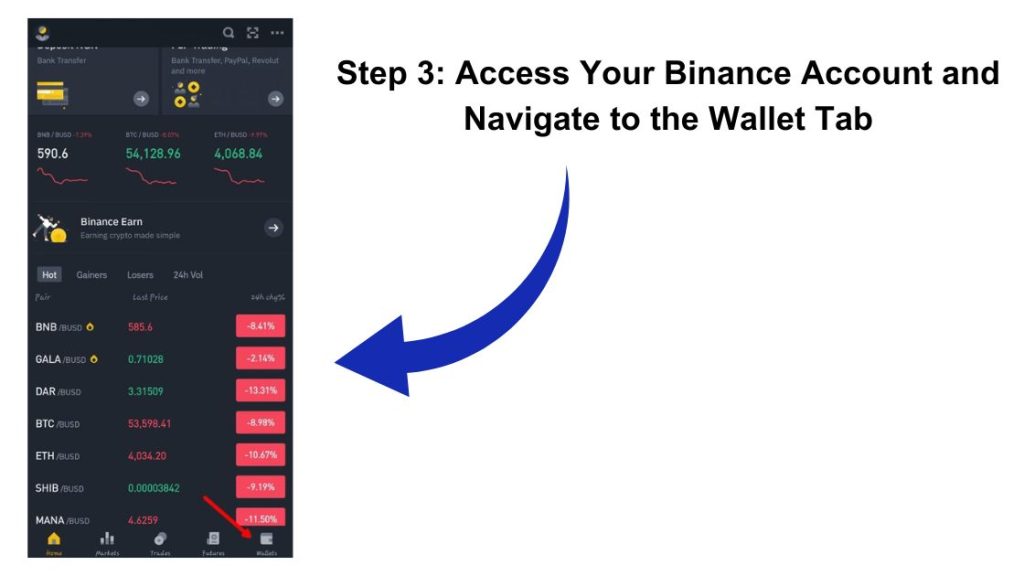 Step 4: Initiate a Withdrawal
Under the Wallet tab, click on "Withdraw."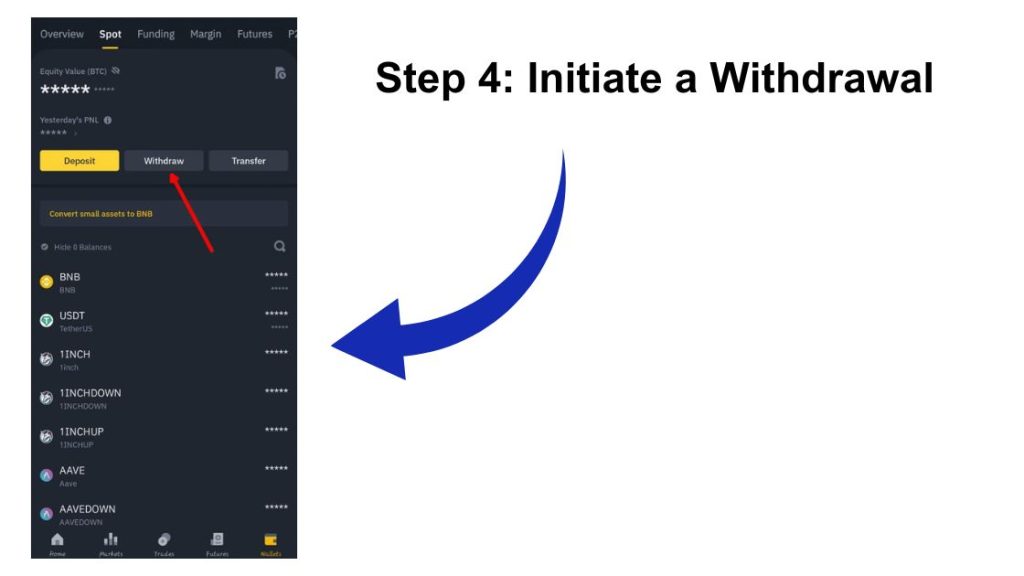 Step 5: Select BNB from Your Available Balances
Choose BNB from the list of available balances.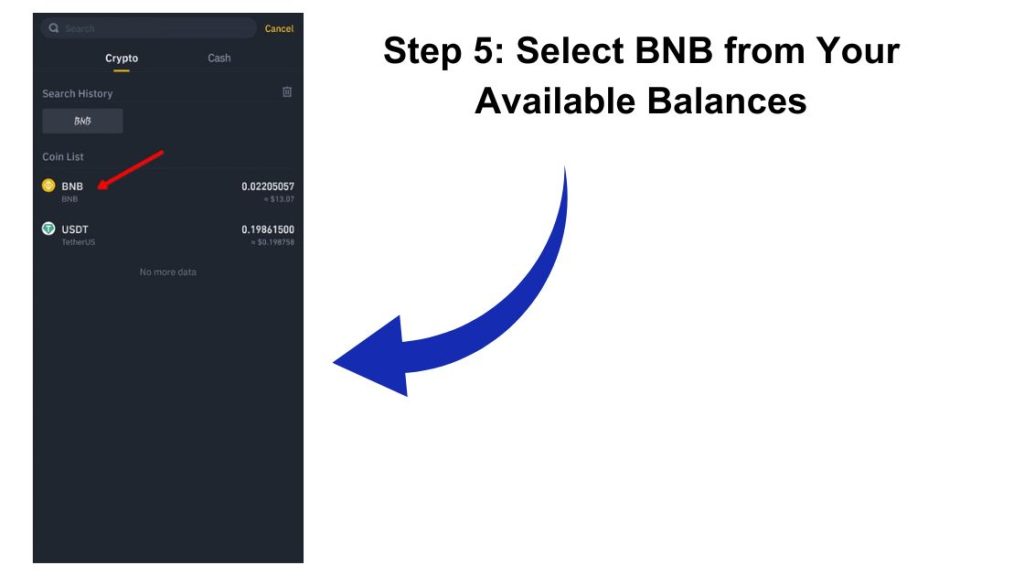 Step 6: Paste Your Copied BNB (BNB) Address and Specify the Transfer Amount
Paste the previously copied BNB address into the recipient field. The network should be automatically selected by Binance based on the pasted address. Do not make changes to this field. Leave the MEMO field empty. Trust Wallet BNB addresses do not require a MEMO.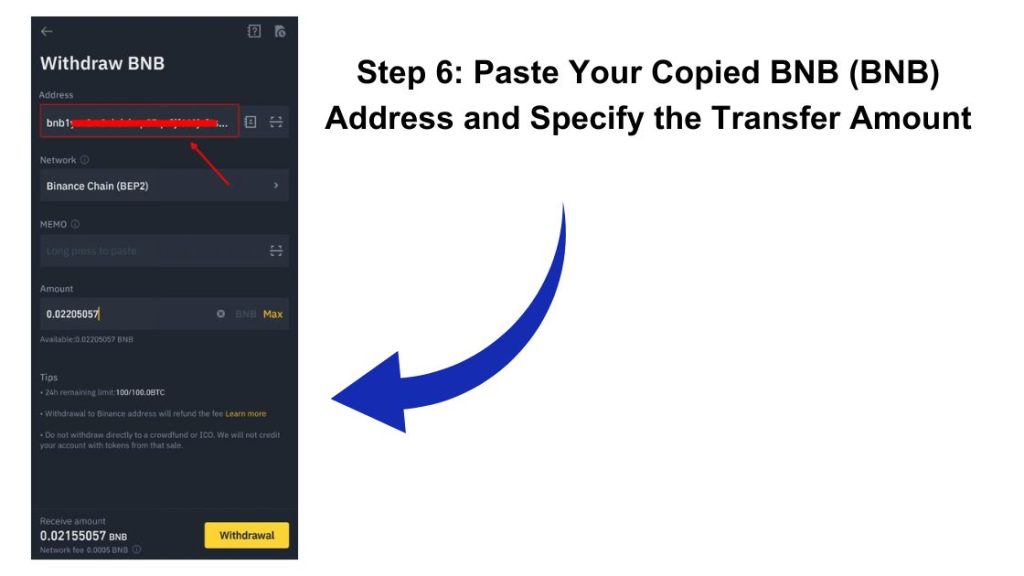 Step 7: Input the Desired Amount of BNB or Opt for the Maximum
Specify the amount of BNB you wish to transfer or select "Max" to send all available BNB in your account.
Step 8: Initiate the Withdrawal
Click on "Withdrawal." You may encounter a dialog stating, "You did not fill in MEMO. Please confirm that the receipt address does not need to fill in MEMO, digital ID, or remark." In this case, simply click on "Submit" as Trust Wallet BNB addresses do not necessitate a MEMO for receiving BNB.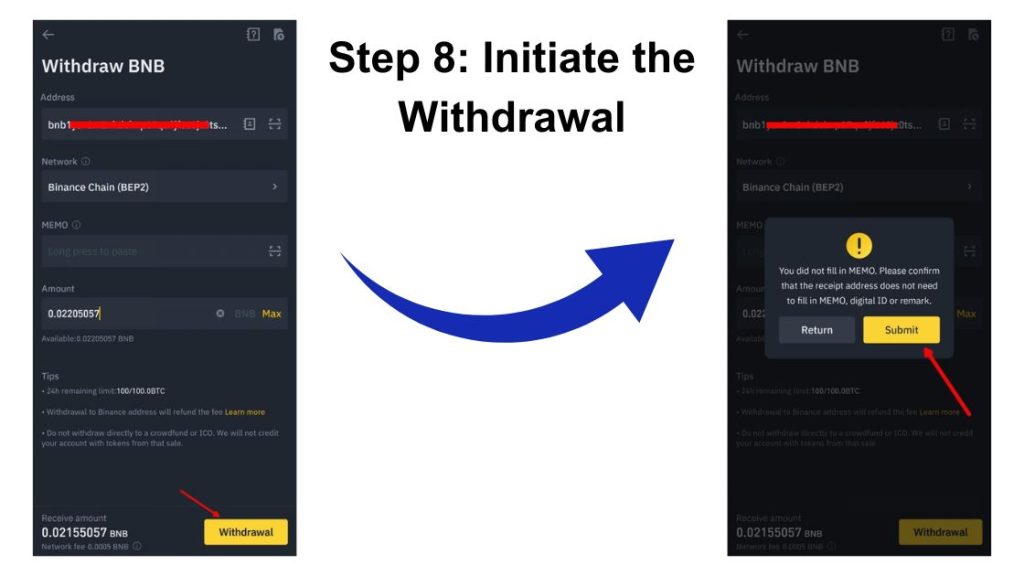 Step 9: Verify the BNB Address for Accuracy
Double-check the recipient BNB address to ensure it's correct for added security. Click "Confirm" to proceed. Complete 2-Step Verification and Await Transaction Approval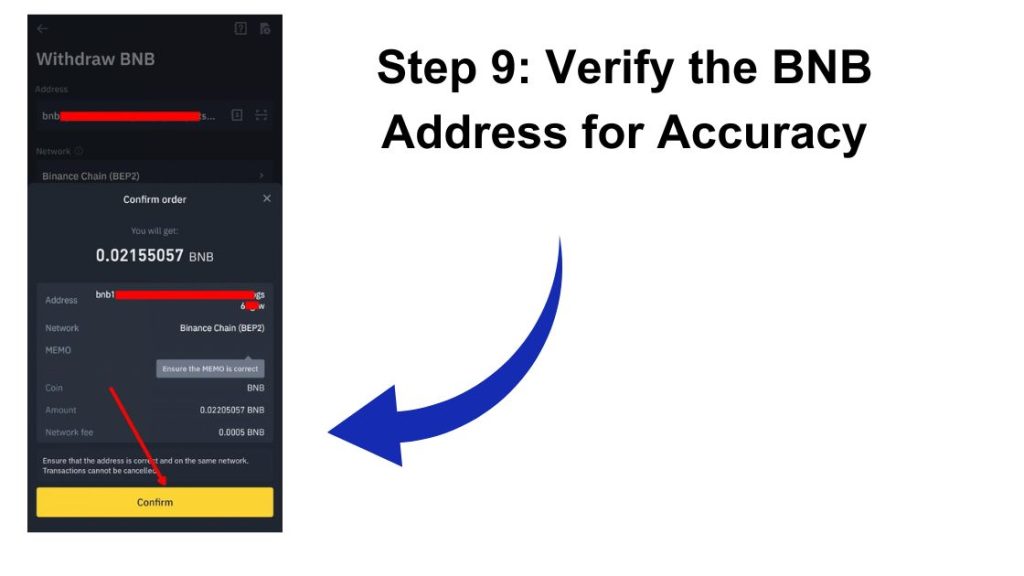 Follow the 2-step verification process to approve the transaction. Subsequently, wait for the withdrawal to be processed. The processing time depends on the current network load of the BSC network, typically taking anywhere from 3 to 15 minutes to complete.
Step 10: Refresh Your Trust Wallet App
Afterward, refresh your Trust Wallet app to view your updated BNB balance.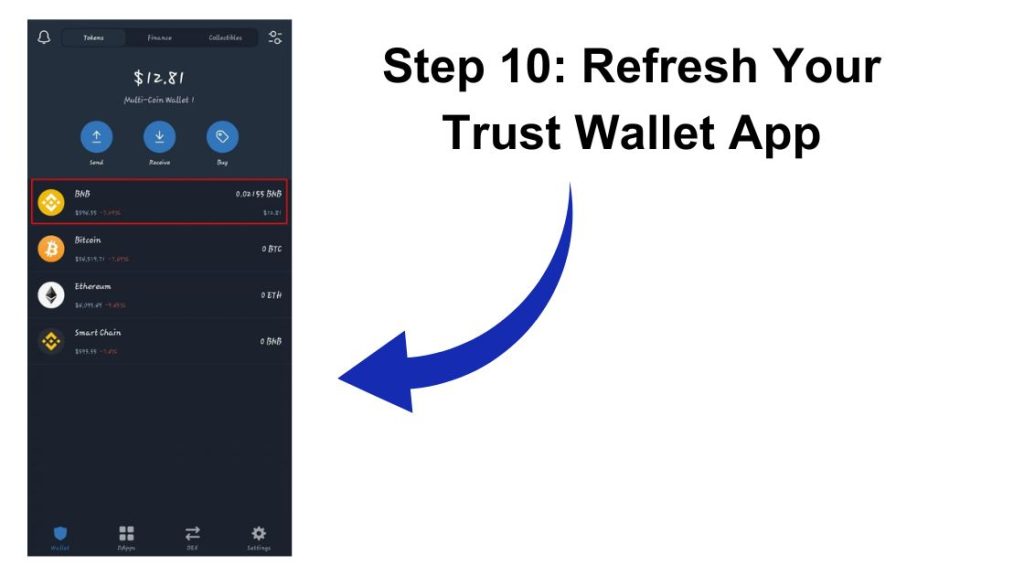 With this guide, transferring BNB from your Binance account to your Trust Wallet becomes a straightforward process, minimizing fees and ensuring the safe transfer of your assets.