Recover Wallet In SafePal App via Observation Mode (Quick guide)
Step1:– Download the Safepal App For (Recover Wallet In SafePal App)
Step2:– Set up the security password
Step3:– Set up the fingerprint and pattern (Optional)
Step4:– Recover the wallet
Step5:– Complete the Import details
Read Also: How To Migrate From ImToken To Trust Wallet
Recover Wallet In SafePal App via Observation Mode In The Following Steps (Full Guide)
Step1:- Download The Safepal App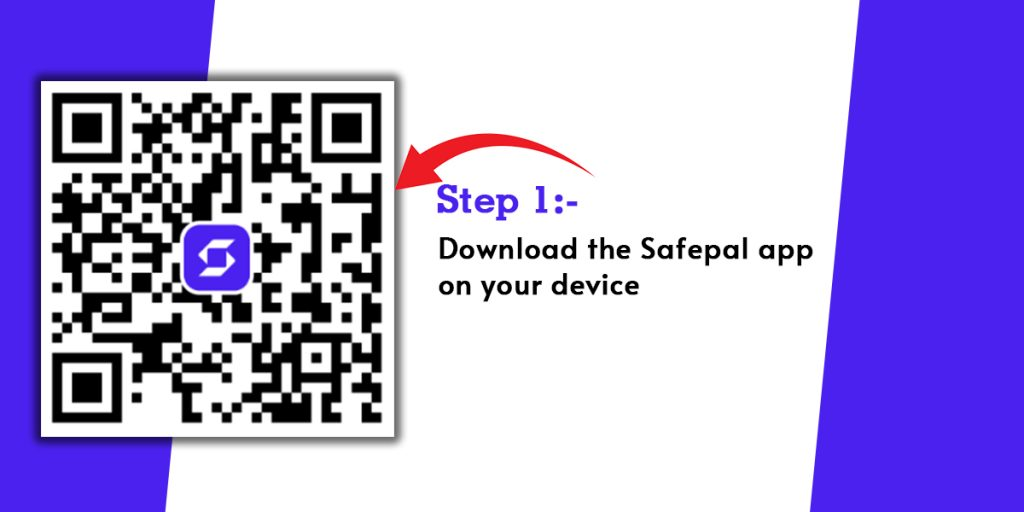 Recover Wallet In SafePal App can be downloaded by scanning the QR code below or going to www.safepal.com/download:
Step2:- Set Up The Security Password
Creating a Security Password is the first step in setting up the SafePal App. In the SafePal App, you can change security settings such as fingerprint, pattern, and fast payments using your Security Password, which must consist of at least eight alphanumeric characters.
You will not need to worry about your private keys, seed phrases, or passwords with Safepal, as it does not store them. Once the Security Password has been set, make sure you remember it well. You can only restore your SafePal wallet by re-installing the SafePal app and restoring it from backup.
Step3:- Set Up The Fingerprint And Pattern (Optional)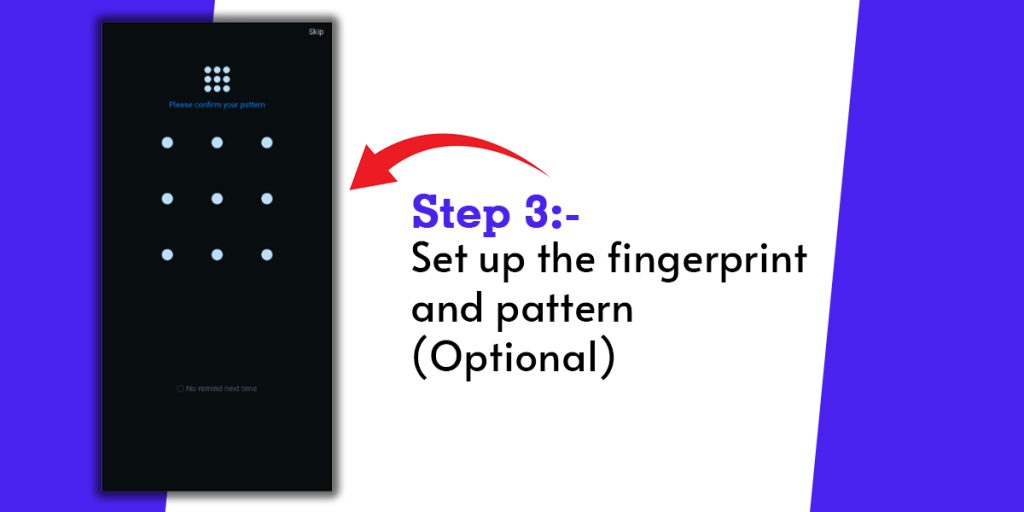 When signing a transfer or authorizing a DApp login, Fingerprint and Pattern are useful features that save you time and effort. It is possible to enable a fingerprint to sign in to the App settings, for example, so that you do not have to enter your Security Password each time you log in.
It's completely optional to set a fingerprint or pattern, so if you don't want one, then don't worry about it.
Step4:- Recover The Wallet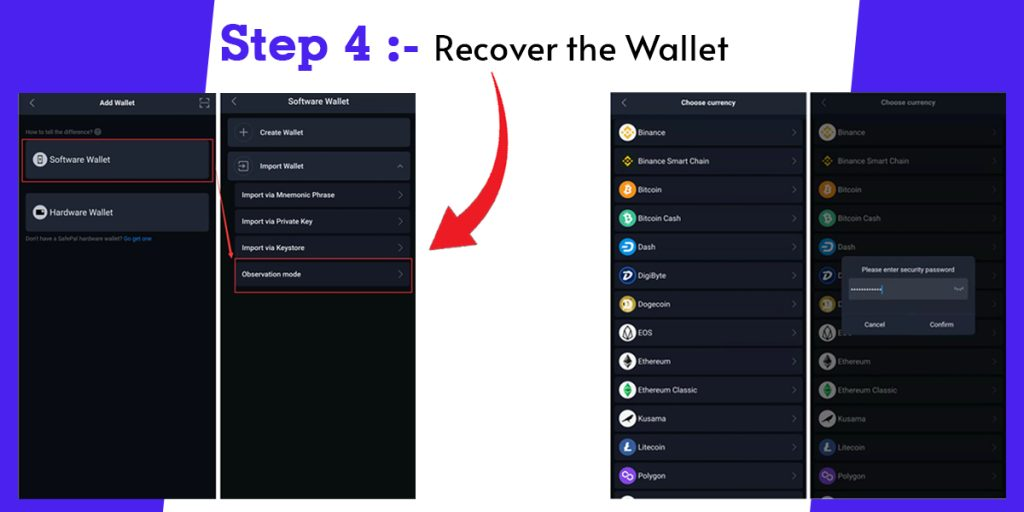 As soon as you have set up the SafePal App, you can begin recovering your wallet. In the software wallet, select 'Import Wallet' and then 'Observation Mode'. The blockchain you want to import should be selected, and the Security Password you established in Step 2 must be entered. Here is a list of all the blockchains that SafePal supports. You will then need to enter your wallet address at the next step, as shown below. Click 'Import Wallet' once you have entered the wallet's address and name.
Step5:- Complete The Import Details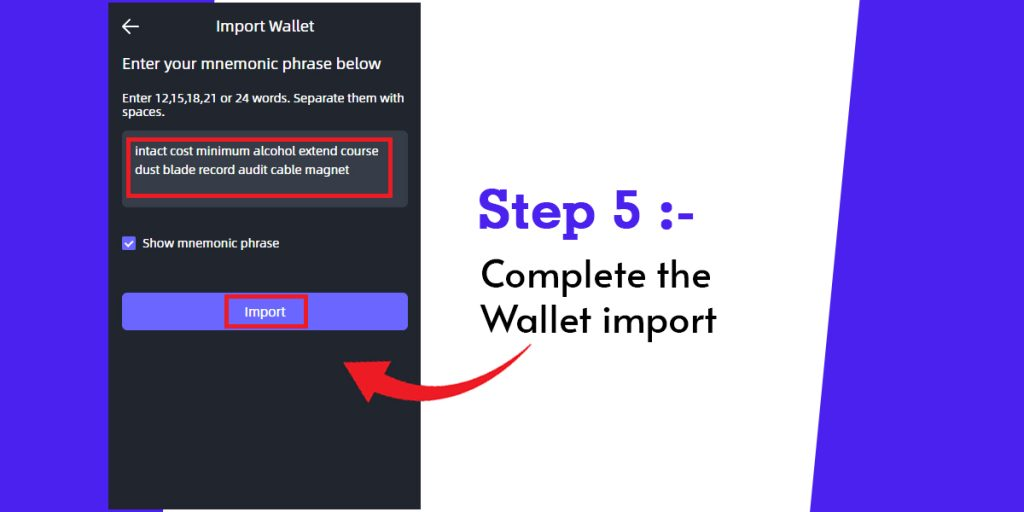 I congratulate you! The wallet has now been imported into the SafePal app! You should double-check the wallet address and balance to ensure you import the right wallet. It means you have entered the incorrect wallet address if you see a different wallet. It is important to double-check Recover Wallet In SafePal App the address and make sure it is entered correctly.